Disasters and emergencies hit marginalised people the hardest
People with disabilities are usually among the most excluded and forgotten in humanitarian responses. An estimated 15% of the world's population have a disability yet in some humanitarian contexts, the proportion is as high as 27%. A UN report found that in 2021, approximately 13 million people who had been forced from their homes by disasters or conflict had a disability. These figures are set to rise, with the climate crisis, natural disasters and conflict increasing the number of people with disabilities worldwide.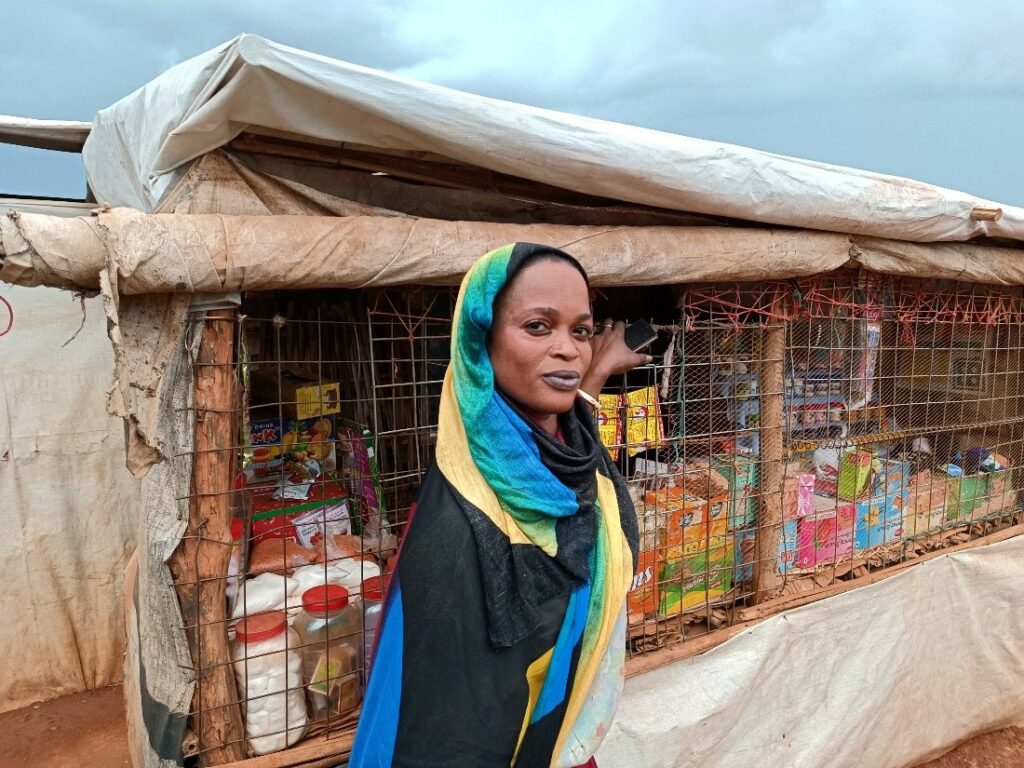 Promises versus practice
Article 11 of the UN Convention on the Rights of Persons with Disabilities (CRPD) requires governments to take "measures to ensure the protection and safety of persons with disabilities in situations of risk, including situations of armed conflict, humanitarian emergencies and the occurrence of natural disasters". In practice, however, many governments still have a long way to go.
Humanitarian crises often lead to displacement, causing people with disabilities to lose crucial support networks, which can prevent them from meeting their most basic needs. The risks people with disabilities face are increased by a range of barriers including environmental, negative stereotyping and institutional barriers to social participation. These create structural inequalities and restrict access to humanitarian assistance.
In a 2019 study carried out in a camp for displaced people in Wau, South Sudan, people with disabilities reported that their main barriers to accessing services were: "distance to the service points (45.3%), lack of information (42.3%), lack of physical access (19.7%) and discrimination/harassment (16.8%)".
Furthermore, humanitarian response can often lack understanding of the different intersectional needs of different genders, ages and disabilities. Women and girls with disabilities encounter heightened barriers to accessible and safe assistance in emergency settings, and experience significantly higher rates of sexual and gender-based violence in crisis situations, compared to men with disabilities and women without disabilities. The neglect of these needs often prevents women and girls with disabilities from playing a role in decision-making, accessing education, income-generating activities and vocational training.
Strengthening intersectional inclusion in humanitarian response
At Light for the World, we know people with disabilities are among the most forgotten in this context. So, we work to make sure their rights are respected and that they have an active say in how humanitarian responses can meet their needs.
With teams in Burkina Faso, Ethiopia, Kenya, Mozambique, South Sudan and Uganda, we provide targeted support to meet the urgent needs of people with disabilities, ensuring equal access to information, food, safe drinking water, sanitation facilities and psychosocial support. This involves working closely with local Organisations of Persons with Disabilities (OPDs), governments, UN agencies and other development and humanitarian actors to provide rehabilitation, inclusive education, employment opportunities and social protection for people with disabilities.
Through Light for the World's network of disability inclusion advisors and facilitators, we provide training and technical expertise to humanitarian organisations to build accessible disaster response programmes. A stronger collaboration between humanitarian actors and OPDs is essential to ensure inclusive action. We also advocate for the inclusion of people with disabilities into government humanitarian action plans, paying special attention to the intersectional challenges that women and girls face.
"When you work in Internally Displaced People (IDP) or refugee camps, do it with love, empathy and inclusively, because everyone has dignity," says Sophia Mohammed, Country Director of Light for the World in South Sudan.
Find out more about our inclusive humanitarian work here: www.light-for-the-world.org/our-work/disability-inclusion/humanitarian-action/